Shoulder pain can be much more of a hassle than one might think. Because modern society has a great deal of upper body movement required in day-to-day business, the shoulder can quickly become a nuisance even at a desk job.
The shoulder can become injured in isolation or in conjunction with the neck, arms, chest or the back.
Shoulder Pain Causes
Many different types of arthritis are major causes of pain in the shoulder, including general arthritis, osteoarthritis, rheumatoid arthritis and septic arthritis. The shoulder can also become injured if there is a swelling of the bursa sacs or swelling of the tendons around the shoulder. Bone spurs and torn cartilage are also causes of shoulder pain in many cases.
The rotator cuff is a big cause of pain in the shoulder as well. Lastly, the shoulder can become injured if it remains unused for too long – this is known as "frozen shoulder."
Shoulder Pain Symptoms
Shoulder injuries will usually cause one or more of the following physical symptoms to occur:
Muscles in the neck may begin to tense up and become less pliable. Neck movement may be limited.
Pain may occur in the back, in the neck or in the chest if the rotator cuff is injured. In some cases, the arms may not be able to life beyond a certain height.
Shooting pains down the arm may occur when there is an injury in the shoulder.
Shoulder Pain Complications
If left untreated, shoulder pain can spread to other tendons and joints that are connected. Because the shoulders provide balance for the upper body, they body can begin to weight itself down on the injured side. This can cause the other side of the body to compensate, causing more injuries from the pressure.
Shoulder Pain Treatment
&

Surgery
Joint lubrication injection (Viscosupplementation)
Arthroscopic subacromial decompression
Acromioclavicular joint resection
Conditions of the Shoulder
Our doctor provides consultation, treatment and surgery for sports injuries of the shoulder, elbow, wrist, hip, knee and ankle.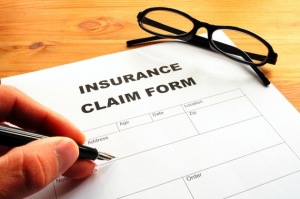 Find out more about using your Medisave, Medical and/or Accident Insurance for your treatments. We accept international insurance.

The knee is one of the most complex joint and also the largest joint in our body. The knee joins the thigh bone (known as femur) to the shin bone (known as tibia). The smaller bone that runs alongside the tibia and the kneecap are the other bones that make the knee joint.
There are ligaments and cartilages that join the knee bones to provide stability to the knee, they are known as:
-Anterior cruciate ligaments (ACL) & Posterior cruciate ligament (PCL) – it prevents the femur from sliding backward or forward on the tibia .
-The Medial collateral ligaments (MCL) and Lateral collateral ligaments (LCL) prevent the femur from sliding side to side.
-Two C-shaped pieces of cartilage called the medial and lateral menisci act as shock absorbers between the femur and tibia.
Knee Pain Causes
There can be many causes of pain in your knee. The most reported causes are:
• Overuse due to sports or exercise
• Arthritis and degeneration
• Knee injury
Because people are very active in sports and exercise, the knee is constantly having to bend and stretch to meet our demands. Knee joint pain can be the result of this. Furthermore, if you have a knee injury, you can still feel pain from that even if years have gone by. See a specialist to determine if you have a knee injury.
Common Knee Pain Symptoms
Knee pain is very common in our society, and it has a variety of symptoms. Your knee is made
up of four parts: bone, ligaments, cartilage, and tendons. The following are the most common
symptoms of knee pain:
• Inflammation
• Pain when pressure is placed on your knee
If it hurts you to walk, run, or climb stairs, and the pain is worsening or just not getting any
better, then you may have knee joint pain and you need to see a specialist.
Knee Pain Complications
You need to see a doctor and/or go to the emergency room if you are experiencing the
following:
• You have a fever
• Area of the knee is red and warmth to touch
• You have unbearable pain
• You are unable walk properly
If you think you may have an infection, or you feel that your knee swelling and pain is not improving, it is advisable to see a doctor or orthopaedic specialist as soon as possible.
You may also read up different conditions of the knee to know more about their causes,  symptoms and treatments.
Posterior cruciate ligament (PCL) sprain/strain
Medial collateral ligament (MCL) sprain/strain
Lateral collateral ligament (LCL) sprain/strain
Jumper's knee
Housemaid's knee
Infra-patellar bursitis
Patella dislocation
Patella tendon rupture
Quadripceps tendon rupture
Articular cartilage injury
Acute fat pad impingement
Biceps femoris avulsion
Tibiofibular joint dislocation
Tibial plateau fracture
Osteochondritis dissecans
Knee Treatments
&

Surgery
Joint lubrication injection (Viscosupplementation)
Osteoarticular transfer system (OATS)
Anterior cruciate ligament (ACL) Recontruction
Posterior cruciate ligament (PCL) Reconstruction
Fixation of fractures (plates and screws)
Osteotomy of the knee
Partial knee replacement (MAKOplasty)
Partial knee replacement (conventional)
Total knee replacement
Our doctor provide consultation, treatment and surgery for sports injuries of the shoulder, elbow, wrist, hip, knee and ankle.