Hip Pain: Hip Joint Pain Treatment
&

Surgery
The hip plays an important role in many everyday activities and withstands forces that include one-third of your body weight while standing. People of all ages or fitness level may experience a hip problem at some point in their lives. The hip is considered a ball and joint. Hip problems include muscles, tendons, ligaments and joint articulations of the hip area. The hip joint is more stable and better protected than the shoulder joint in design. In cases where injuries are minor, an exercise program that strengthens the muscles around the hip will help with pain management.
Hip Pain Causes
Common causes of hip pain include running, jumping or other activities that use explosive movements. It can also be caused by muscle imbalances due to lack of exercise or activity. Trauma or injury to the muscles surrounding the hip are another common cause for hip pain. People who exercise the lower body without warming up may experience pain in the hip area. A physician can determine whether a hip injury is sprained or broken through x-rays.
Hip Pain Symptoms
Hip pain and symptoms of injury include pain inside the hip joint, groin, buttocks and thighs. Hip joint pain may also reduce your level of mobility. Other symptoms include pain and weakness in the upper inside portion of the leg. Groin strains are a common occurrence and requires resting the area for improvement. A physician should be consulted when in doubt about the extent of hip joint pain and muscle injuries.
Hip Pain Complications
Severe cases of hip injury may cause internal bleeding. Orthopedic emergency surgery is required when traumatic dislocations are present. A delay in diagnosis increases a patient's risk of osteonecrosis. These types of injuries may be severe or life threatening. Patients who undergo traction are at risk for developing deep vein thrombosis, which is a blood clot in the legs. A blood clot can easily dislodge from the legs and travel to the heart where the blockage may be fatal.
There are also complications that result from inactivity after surgery that include:
• Urinary tract infections
• Pneumonia
• Pressure sores
• Muscle atrophy or wasting away
Hip Joint Pain Treatment
&

Surgery
TNF blockers
Corticosteroid injection
Surgery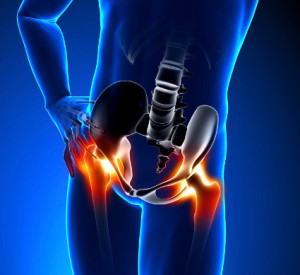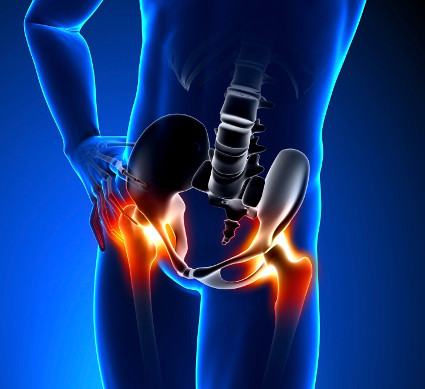 Our doctor provide consultation, treatment and surgery for sports injuries of the shoulder, elbow, wrist, hip, knee and ankle.
Same-day admission
Wheelchair accessible
X-Ray, CT/MRI scan available
Find out more about using your Medisave, Medical and/or Accident Insurance for your treatments. We accept international insurance.